The "Metamorffosis" festival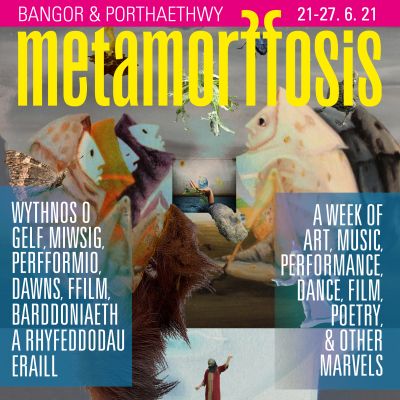 Part of the research project is the art festival "Metamorffosis". The festival runs in Gwynedd and Anglesey.  Local and international artists offer magical events and happenings for all ages using new formats suited to these Covid times. This festival is a first opportunity to explore how artists respond creatively to the challenges caused by the Covid-19 pandemic. Artists invite the general public to experience artistic live-events for the first time in North Wales since the first lockdown in March 2020. Everyone is invited to take trips to the future, go on walks, watch films, listen to the sounds of an empty house, play giant fridge poetry, listen to music, watch a puppet show and more.

More information about the festival, the programme and the involved artists can be found here.

For gathering information on the experience of people at the festival, we designed an audience survey. If you enjoyed one or more of the festival events, we would be grateful if you like to participate in the survey. If so, please follow this link.